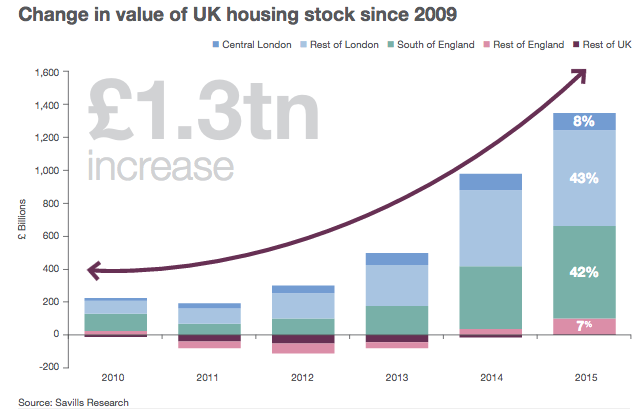 19 Feb

Valuation of UK housing stock

19 February 2016. Differing patterns of price growth in 2015 reflect the shifting cycle of the UK's housing market.

Savills latest research estimates that the total market value of residential property across the UK stands at £6.17 trillion, up by £385 billion from last year. With relatively low numbers of new homes being built, this increase is primarily due to higher prices being paid for existing homes. The average house price raised 4.5% in one year, although with important geographical differences (e.g., the majority of the value boost has been in London and the south of England).

Over £2 trillion of net housing wealth held is by owner occupiers who have paid off their mortgage. Owners of stock in the private rented sector hold broadly the same amount of equity as mortgaged owner occupiers, reflecting the respective rise and decline of each sector.

For more information please check the full study.