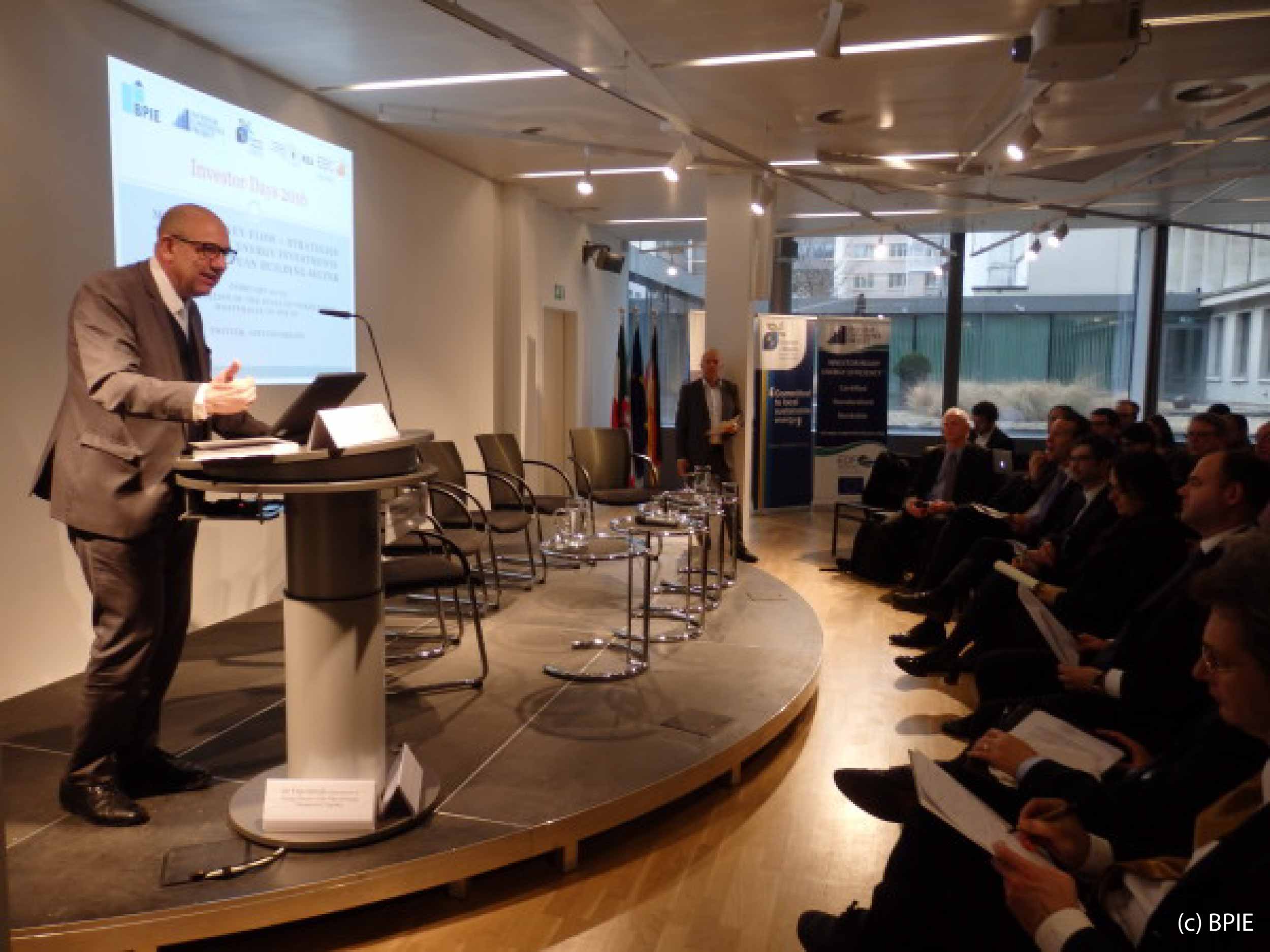 25 Feb

Bax & Willems attended the Investor Days 2016

25 February 2016. This annual event was very relevant for networking and planning potential collaborations to favour the DREEAM activities.

The Investor Days 2016, took place in Brussels, Belgium, on 22-23 February 2016, one year after the Energy Efficiency Financial Institutions Group published its final report on recommendations on how to increase investments in energy efficiency. The event was organised by Buildings Performance Institute Europe (BPIE), International Energy Agency, Covenant of Mayors, Climate Alliance, CITYnvest Project and Investor Confidence Project.

The programme focused on the analysis of barriers for large-scale energy efficiency renovation. Top barriers to finance energy efficiency renovations are: matching the political and investment cycle, bundling several projects, capacity to develop projects, collaboration with cities and municipalities, and validation. It was also agreed that the lack of standardisation is a major barrier for accessing finance, which leads to high transaction cost; a consequence of this are the thresholds for private and public institutions like the European Investment Bank (EIB) to provide tailored financing.

The speakers also tackled the need to increase deal flow. It was noted that bundling of projects is key to reach lenders like the EIB and Deutsche Bank. In addition, many projects present a lack of long-term viability and the feasibility scan is typically of low quality.

Agenda details and presentations can be found in the BPIE website.