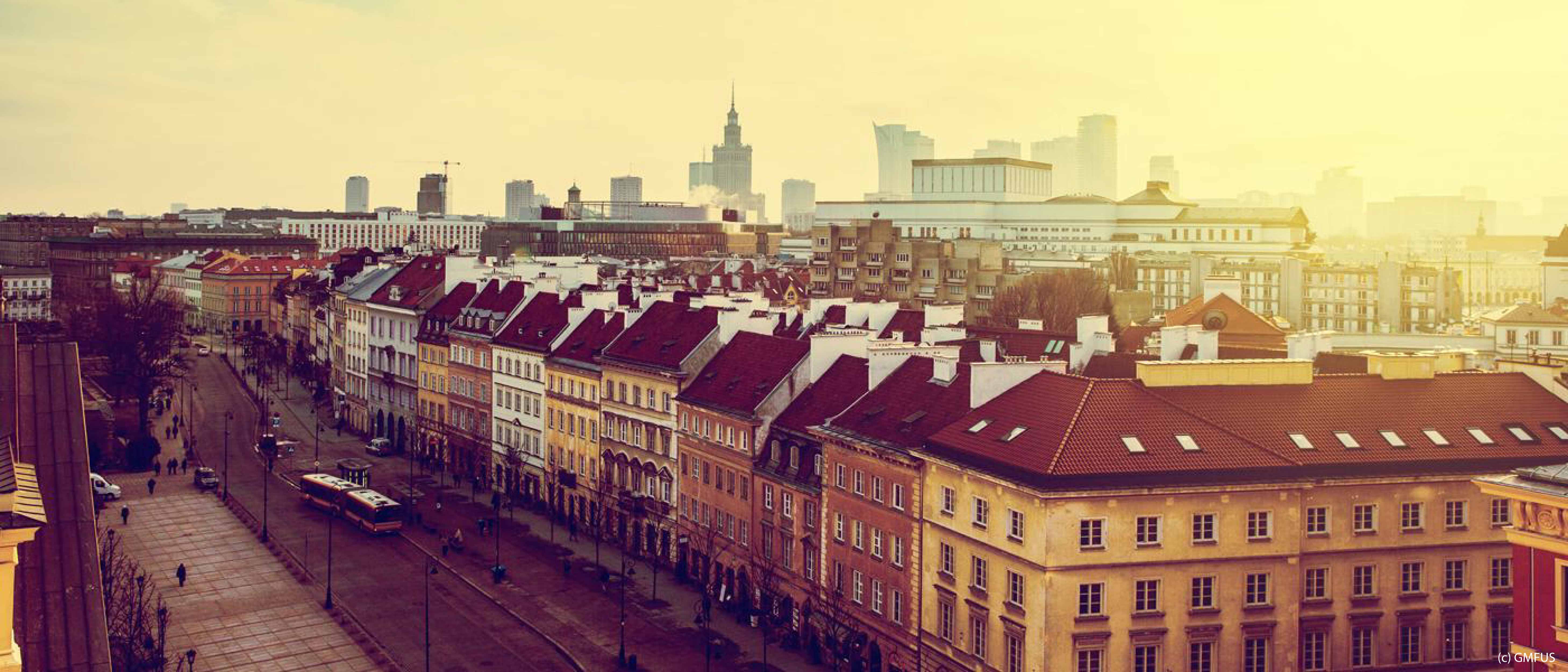 06 Apr

Poland workshop: Exploring DREEAM replication in Warsaw and beyond

6 April 2016. Warsaw and other cities in Poland face a significant housing demand and low carbon economy targets in the near future. Representatives of different cities see DREEAM as an opportunity to tackle those challenges in a cost-effective way.

On the 4th and the 5th of April 2016, the National Energy Conservation Agency of Poland (NAPE), organised a workshop for Warsaw and other growing cities to discuss replication opportunities of the DREEAM service. The DREEAM partners, led by Chalmers, presented the project and the service being offered under the replication component. Exeleria performed a quick assessment of opportunities for multi-building energy systems, and Bax & Willems reviewed the possibility of bundling projects to access financing schemes.

Warsaw is facing significant housing demand, therefore the municipal building provision efforts prioritise new housing. However, much of the existing stock is in need of retrofit: 95% of the housing stock is over 40 years old and almost 25% is in urgent need of restoration. By 2020, many dwellings need to be renovated in order to comply with the 20% CO2 emission reduction and the 20% renewables goals of the City's 2011 Sustainable Energy Action Plan. Representatives of the city (Head of Architecture and Planning, Deputy Director of the Office of Housing Policy and Revitalization, and Head of the Department of Strategy and Development from the Bureau of infrastructure) see DREEAM as an opportunity to achieve these objectives in most cost-effective ways.

The potential for multi-building renovation projects is greater in the inner city districts where there is enough density and connectivity to district heating. Typical renovations still are largely based on passive technologies and reach up to 40% energy savings. Solutions such as heat storage and renewables are not being considered for residential renovation projects. DREEAM is seen as an opportunity to apply more active technologies, which can reach 60-75% energy savings.

Growing cities across Poland face the same challenge: Lublin, Toruń, the Upper Narew's association of municipalities and the Housing Association Lubanianka presented their renovation ambitions and specific projects for fit with the DREEAM multi-building renovation approach.

The workshop concluded successfully with the agreement to share portfolio data and explore possibilities to further joint development of renovation investment programming, in particular with Warsaw and Lublin. NAPE will continue to develop the property candidate list with each city and work towards a final selection of buildings for deep retrofit using optimal technologies based on an analysis of their energy needs.