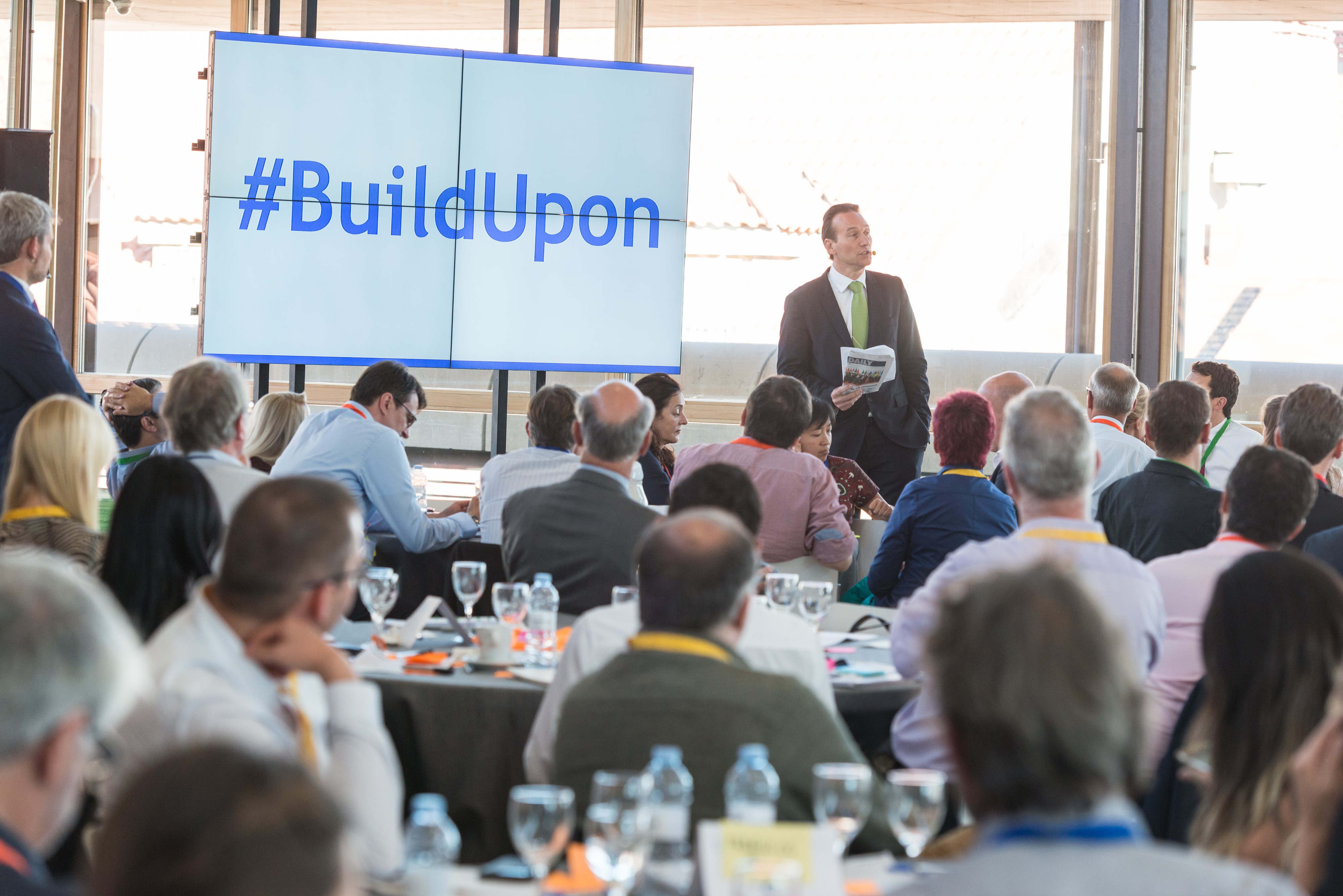 17 Oct

DREEAM partners, Bax&Company and Chalmers attend Leaders' Summit for residential sector in Madrid

DREEAM team members from Chalmers and Bax&Company participated in the Leaders' Summit organised by BUILD UPON in Madrid on 20-21 September. The summit was visited by 170 public, private and non-profit sector stakeholders from 25 countries. Over two days participants took a fresh and more collaborative look at the challenge of designing and implementing the national building renovation strategies EU countries must deliver by April 2017.

On the second day of the summit, focused on designing a path towards implementation, Rolf Bastiaanssen presented his experience gathered in the area from the DREEAM project, as well as other initiatives Bax&Company has been involved in, to the topic group table on financing approaches for renovation projects in public sector.