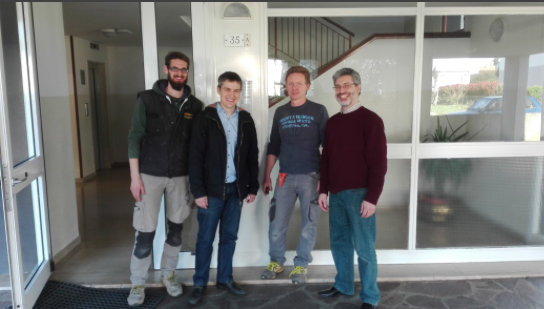 15 Apr

SinCeo2 completes installation of energy consumption-monitoring sensors in new pilot buildings

Javier Bringas and Jesús Clemente from SinCeo2 have successfully completed the installation of the monitoring equipment for the new ATER Treviso pilot buildings. Detailed monitoring of energy consumption before and after renovation is an essential part of DREEAM requirements.

The new pilot buildings include 36 flats. Electric sensors were installed in all flats. A set of air quality sensors (temperature, humidity and CO2) was installed in 8 flats, which were selected from the 18 households that had been interviewed in February by Savills as part of the socio-economic analysis. During the whole process, ATER Treviso tenants have been very engaged and supportive. 
The data gathered from the sensors will be analyzed in real-time on the OpenDomo energy consumption-monitoring platform.