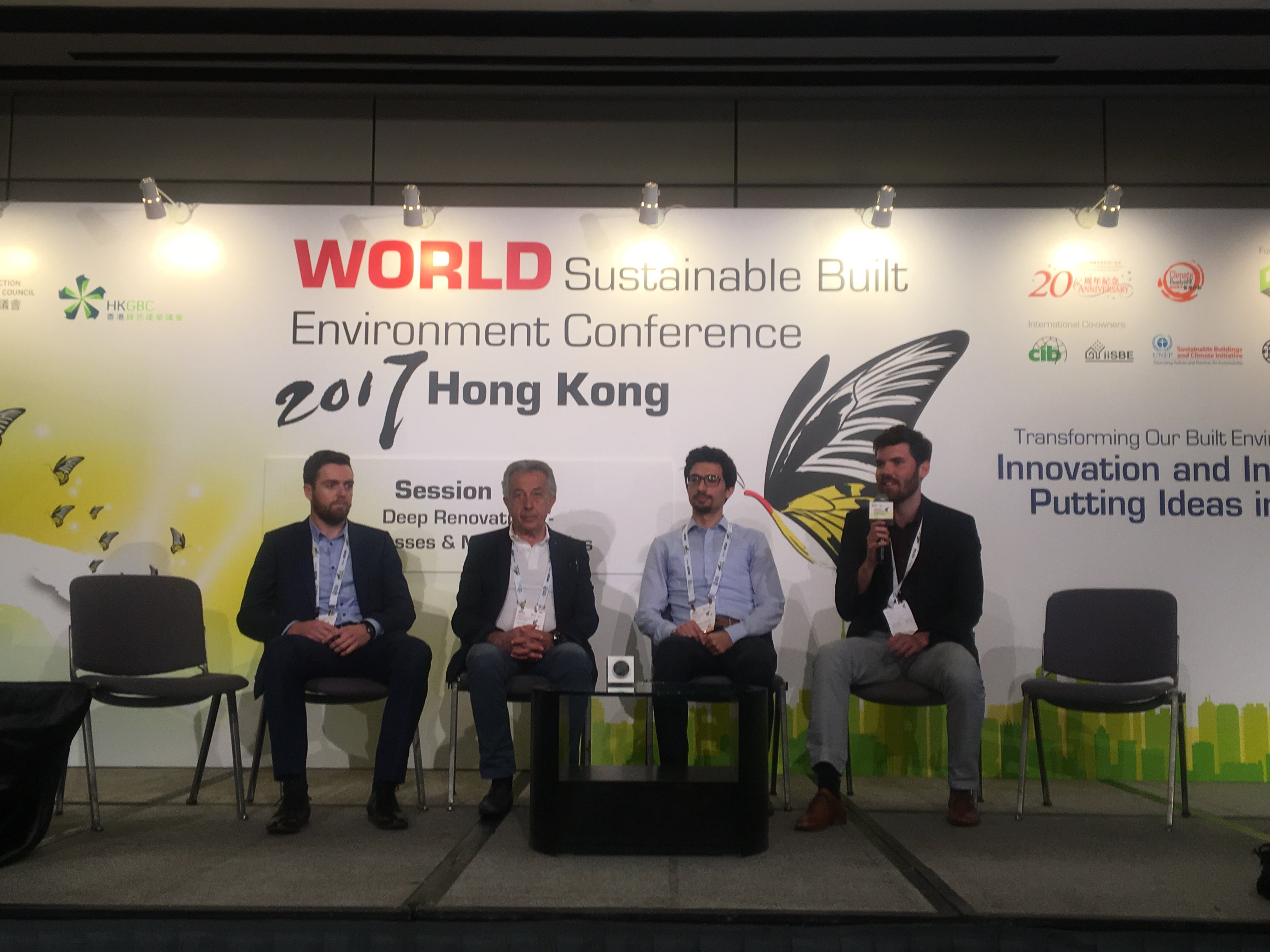 28 Jun

DREEAM was presented at WSBE17 in Hong Kong

Claudio Nägeli (Chalmers) presented DREEAM and his research contribution to the project at the World Sustainable Built Environment (WSBE) conference in Hong Kong (5-7th June 2017). The WSBE is one of the most acknowledged academia-lead conferences focusing on sustainability trends and practices. The theme of the conference was "Transforming Our Built Environment through Innovation and Integration: Putting Ideas into Action". The event celebrated the continual efforts and achievements of different regions of the world in terms of sustainable built environments of various scales, with a particular emphasis on urban neighbourhoods and buildings.

Claudio presented DREEAM and specifically Chalmers work in the project at a side session focusing on "Deep Renovations – Processes & Methodologies" together with three other international speakers from Italy (University of Trento), Denmark (Aarhus University), and Australia (University of New South Wales).

The WSBE in Hong Kong attracted 1800 visitors from academia, industry and public sector from all over the world.