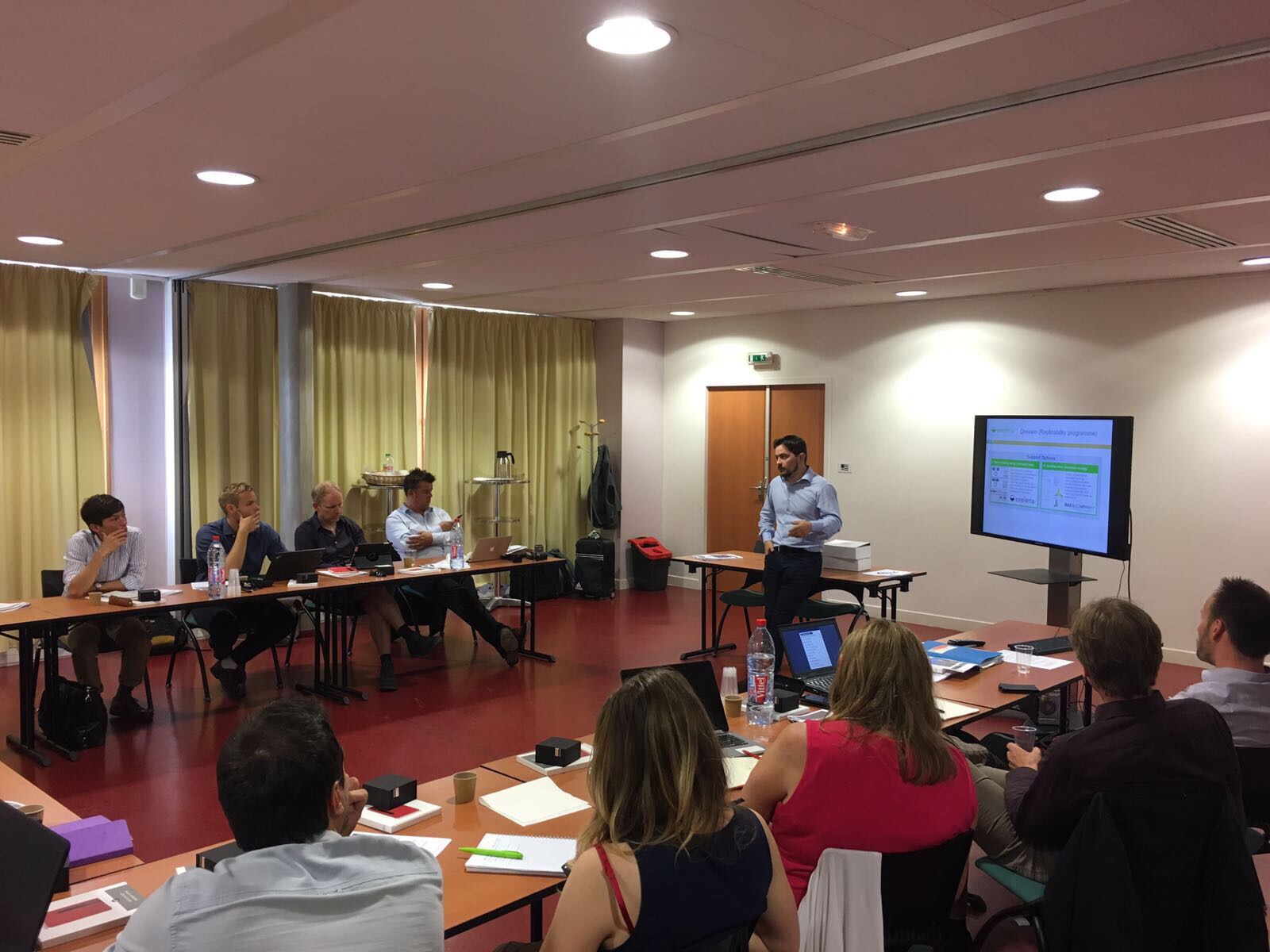 20 Jul

DREEAM partners presented a sustainability-label analysis and replication services at the EURHONET group meeting

Miguel Fontela and Héctor Martínez (Exeleria) represented DREEAM at the "Sustainable building" group meeting of the EURHONET network that took place the 20th June in Calais (France).

The main theme of Exeleria's presentation was sustainability certification. Héctor Martinez showed a compact comparison and analysis of main sustainability labels, with focused on LEED and BREEAM. The topic is of relevance, as the housing companies withing the EURHONET network are currently discussing which labels to use, in order to certify the sustainability of their building portfolios. Exeleria's contribution to the debate was greatly appreciated by the participants.

Furthermore, the workshop participants expressed interest in the DREEAM replication service presented by Miguel Fontela. Collaboration opportunities with some of the EURHONET members (e.g. SYHA from the UK) or a European project RENTCAL are now being investigated.