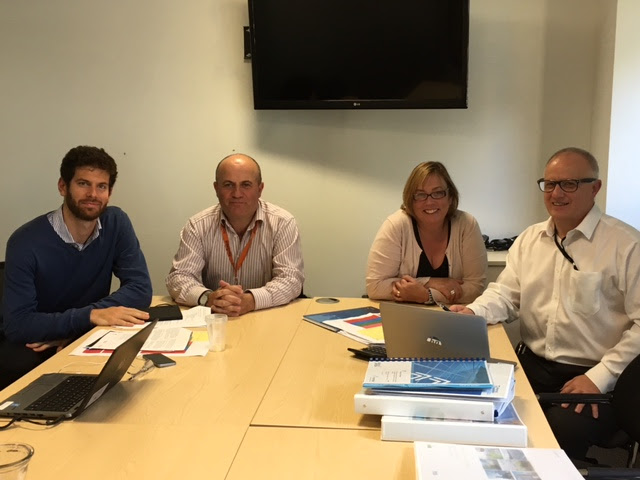 15 Nov

Procurement Work at UK Pilot Places for People

Representatives of Places for People and RISE met in Preston mid-September to discuss procurement offers received from potential contractors to execute the DREEAM renovation at the start of 2018. Derek Watters, Sue Dixon and Alan Thomas of property development company Places for People and Francesco Sacco of Research Institutes of Sweden (RISE) took part in the discussion.

The bidders were assessed on the basis of price, but also in terms of their experience and quality-related factors. One of the key aspects the assessment team paid close attention to was the expected ability of the bidders to carry out the works efficiently and smoothly. This is to make sure that the renovation causes as little disturbance to tenants as possible.

The selection process has many stages with qualitative questions asked to pre-selected bidders after the initial commercial evaluation. The process is estimated to continue until the end of November. Once finalised, the renovation works will start in January and will take around 30 weeks.

The DREEAM renovation in Padiham will encompass over 100 semi-detached houses and flats in Padiham and will include, among others, the replacement of windows and doors, the installation of new central heating and a hot water cylinder, and photovoltaics.