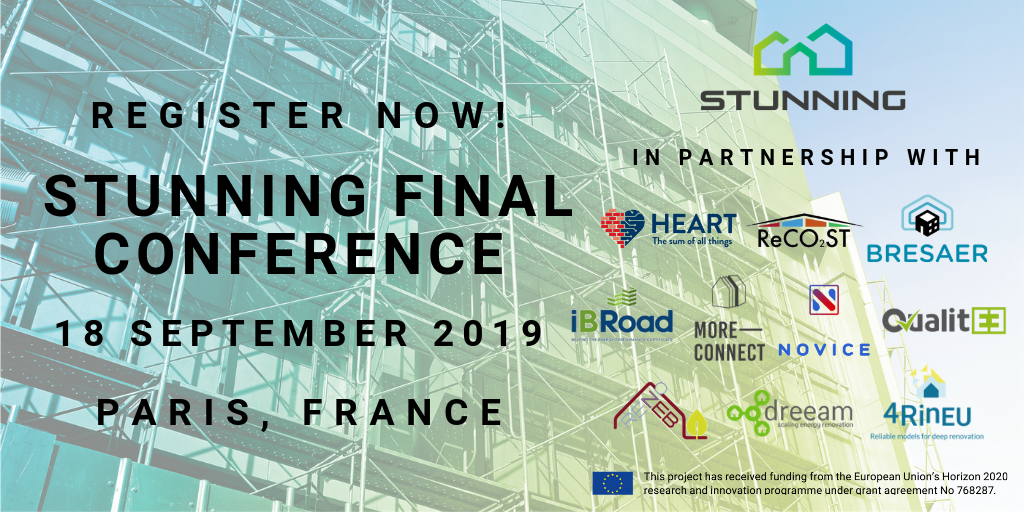 18 Jun

DREEAM to be presented at the STUNNING final conference

The STUNNING Final Conference will take place on 18 September 2019 in Paris, France. DREEAM partner Bax & Company will be in attendance, presenting the DREEAM project results.

The STUNNING team will present the main results of its two-year project: Studies on cost-benefit benchmarking of refurbishment packages, a comprehensive analysis of current barriers to the wide adoption of refurbishment measures, promising business models for building refurbishment and the online knowledge exchange platform "Renovation Hub". Additionally, 10 European related projects in the field of energy-efficient building renovation and construction will participate, including the DREEAM project.

The STUNNING project, funded by the European Horizon 2020 Programme, aims to accelerate the adoption and replication of successful and innovative refurbishment packages and business models for attractive, energy-efficient building renovations.

For more information, and to register, please click here.